Social Enterprise Development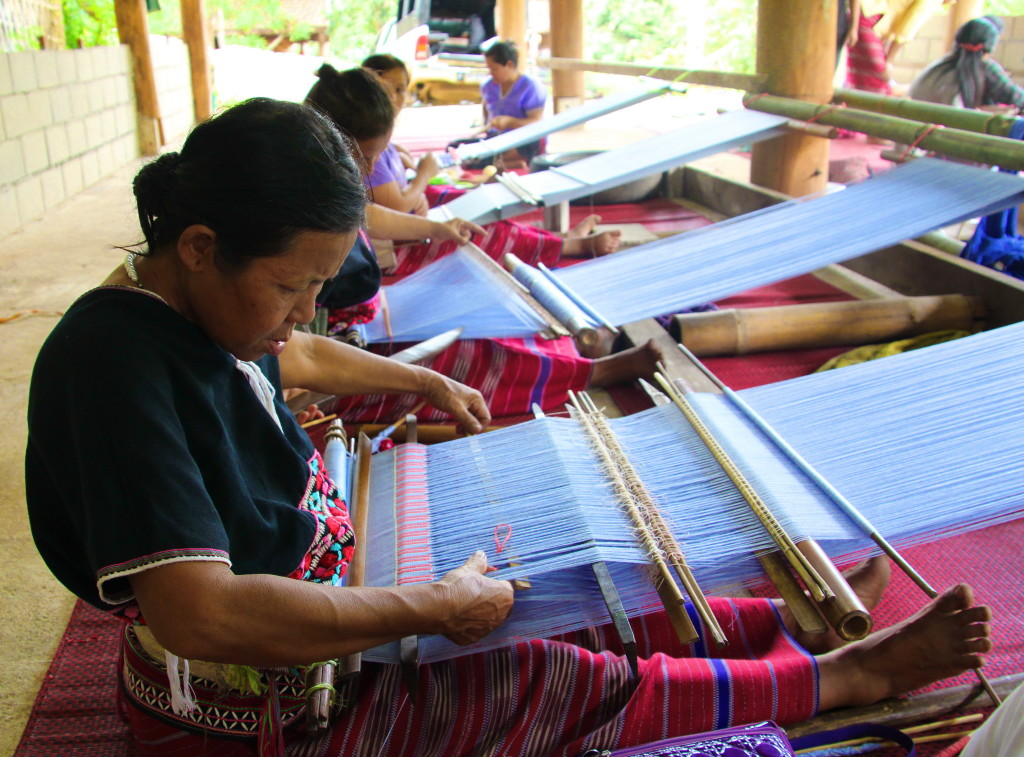 Economic and employment opportunities are extremely scarce in refugee camps, especially for women. They are faced with the incredible task of providing for themselves and for their families. The Economic Empowerment programs currently supports women's initiatives in alternative livelihoods, including 3 refugee camp-based projects utilizing women's traditional weaving, embroidery and sewing skills. The program aims to promote safe employment to women and believes that a right to work is a right for all. Women involved in the project are able to work in their homes allowing them to care for their small children as well as generate an income for basic human necessities.
WEAVE facilitates access to strengthen the productivity and competitiveness as well as increase power in markets and coping strategies of existing local partners and women community-based organizations or producer-based organizations. We focus towards increased economic opportunities to improve their lives and resilience through a combination of increase income, diversification of alternative income sources and enhancement of household food security and nutrition.